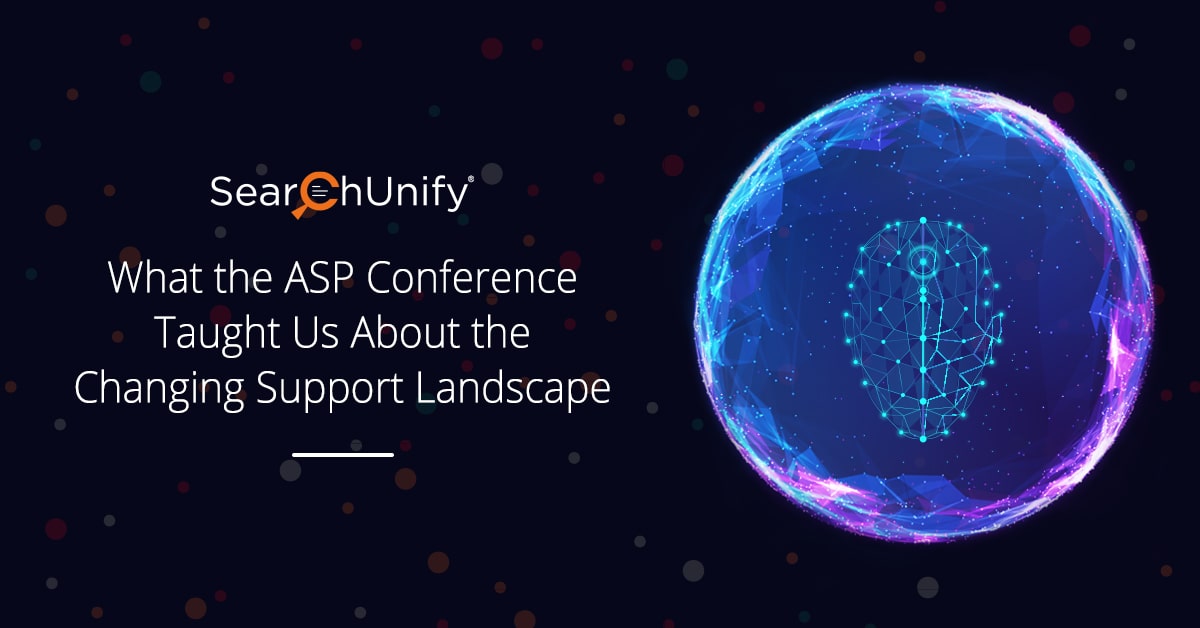 The ASP Conference held in San Diego, CA on March 27 and 28 killed it with all the unique ideas and information shared by passionate support professionals. What made it hotter than all the other conferences is the most relevant and latest topics sprouting in the support sector like how AI and Machine learning are changing the landscape and how support leaders can make the most of them.
Here are 5 major takeaways from the ASP Conference:
1. Problem Prevention:
Customer attrition rate can be controlled by focusing on problem prevention rather than problem solution. ServiceNow emphasized the significance of problem prevention as opposed to fixing incidents. The occurrence of repetitive incidents on a daily basis provides a link to an underlying problem which requires a root cause analysis for fixing the issue permanently. Hence, by focusing on the greater picture here, we are taking the first step towards revolutionizing support and elevating customer satisfaction.
One of the smart strategies to prevent problems is focusing on the patterns of escalations received. They give us a direct insight into key improvement areas in the workflow. Problem identified is half the problem solved.
2. AI and Agents:
'Happy Agents make happy customers' – A well-known but usually an underestimated fact. We can change that and make agents happy and more productive by leveraging AI and ML. New tools that are powered by AI and search insights bring your agents one step closer to understanding customer intent as well as help them provide more relevant answers faster. This, in turn, boosts customer satisfaction and retention.
3. Automation and Optimization:
Intelligent Process Automation will help next-gen support professionals in optimizing their workflows. By automating tasks that are repetitive and require less attention, your employees can utilize their energies on solving complex issues. It provides a cost-effective way to manage the business along with improving employee productivity.
4. Good Triage Strategy:
Every problem requires a different level of attention based on its severity. You need to prioritize the cases and triage effectively. But, how? It's now possible with advanced AI and ML to extract and analyze customer sentiment and prioritize issues. With a good triage strategy, you focus where you need to and there's nothing stopping your business in delivering the best results.
5. Valuable Content:
Good content adds value to your customers' lives. Hence, it's of utmost importance that your story feels personal and relevant to them. The Support teams understand the challenges faced by customers more closely being the first point of contact, so it only makes sense that your support partners contribute to content creation.
To keep up with the customer expectations and stay ahead of the curve, businesses are competing on providing better and better customer experience. With this, challenges for businesses have also evolved and they require advanced technologies like machine learning to overcome them. In this regard, it was an amazingly insightful conference which pressed upon using AI and other techniques to transform support. It brought cutting-edge ideas from a wide spectrum of practitioners across a range of industries and verticals.
Transform Your Support with AI
Take a step towards transforming your support by leveraging AI-powered cognitive search. It will enable your agents to provide more relevant responses and boost customer satisfaction. Get a demo and see yourself!