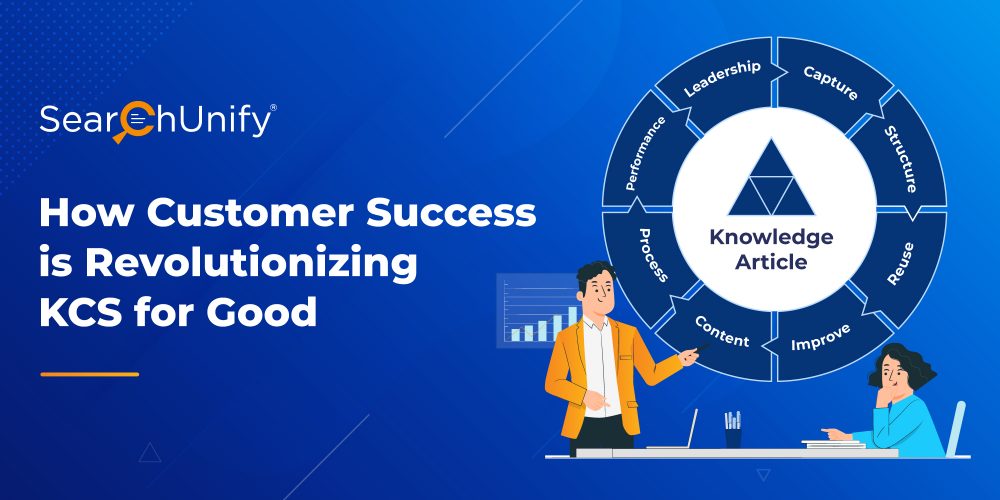 "If your retention is poor then nothing else matters." – Brian Balfour
There is no denying that the ground rule of business success is inherently intertwined with customer success. Effective sales are no longer just about 'one and done' transactions now, but are more about adding value in every step of the customer journey. Let us understand how.
New features and upgrades are rolled out the door regularly. With these changes, many customers become understandably overwhelmed and frustrated. This results in low adoption and usage rates, leading to a greater churn.
To prevent this, many companies have started to uniquely position "dive and catch" teams, i.e., customer success (CS) teams to target all the customers, be it new, existing, or at-risk accounts. Therefore, it is safe to say that CS teams serve as an accelerant to an ongoing, empathetic dialogue with customers.
"With a 34% annual growth rate over the last year, Customer Success Specialist came in at number six in the LinkedIn 2020 Emerging Jobs Report. According to the report, an incredible 72% of current CSMs are working in the Software & IT industry."
But despite being a consistent part of the proactive, real-time approach to weave long-term relationships with existing customers, why are CS teams still not a part of the Knowledge-Centered Service (KCS) program? After all, they're the ones who deal with customers the most and KCS is a proven methodology to reduce customer time to value. Let's dive deeper into this less recognized but important relation between KCS and CS.
KCS & CS: A Complementary Relationship
One of the key drivers of customer success is how efficiently knowledge gets disseminated across teams that directly or indirectly influence a customer's success – be it product, sales & marketing, or support.
According to Consortium for Service Innovation (CSI),
"Knowledge is the by-product of interaction or experience. It is best captured in the context of use, which is why we say the best people to create and maintain knowledge are those who use it every day."
CS teams are present throughout the customer journey – from onboarding to engagement, renewals to advocacy, and feedback to cross-sell and upsell opportunities. Keeping this in mind, proactive organizations are taking initiatives to leverage CS to deliver on KCS. Why, you ask?
CS reps combine both product knowledge and domain expertise with an intimate understanding of each customer and their objectives. This enables them to accelerate knowledge creation and monitor the performance of KCS-generated content efficiently.
Based on frequent customer interactions, the CS rep can intelligently capture customer insights, close the feedback loop, and prioritize improvements throughout integrated support functions. Their findings can also be shared with the right internal teams from sales, services, or product development to address them quickly.
Customer Success: The New KCS Accelerant
"According to TSIA, knowledge management is the key to customer success."
Empowering your customers and agents with the right knowledge on the fly is a cornerstone of customer success. And integrating KCS with CS teams can revolutionize knowledge discovery & drive self-service. Below are three powerful ways in which CS teams propel KCS.
1. Brings Strategic Knowledge to the Table
Different customers have different needs. Only the CSMs with proper product and industry knowledge can put themselves in customer's shoes and champion them throughout the customer journey.
For instance, let's say you are a cloud service provider and your CS team notices an old customer facing regular issues in dealing with multi-cloud environments. They can organize staff training, document best practices, and even suggest the right tools to put the issue to rest for good. This goes a long way in building lasting customer relationships.
2. Opens Door To Ideation and Innovation
No organization can thrive by staying immersed in the reactive mindset. Companies rely on visionaries who can guide the way to success.
With rich experience in retaining customers and closely monitoring customer behavior, a CSM has a "hawk-eyed view" of the entire customer journey and needs. They can provide valuable insights that reduce Time to Value, drive CSAT, and make most demanded features a part of the development pipeline. Therefore, they should be consulted before implementing any incremental changes. Lest, your new features or release might raise some eyebrows,
3. Provides Insights That Strengthen KCS
Having a CSM to oversee everything from onboarding to support is a critical driver of customer retention. It starts when the sales team passes the baton to the CSMs for monitoring customer satisfaction closely and driving brand loyalty.
After the initial excitement wears off, CSMs help the buyers with product and service training. And when the customer comes back with complex queries, CSMs are there to discuss them at length.
They don't stop at addressing the doubts. They take feedback from customers and actively monitor their progress to ensure satisfaction. CS teams can pass on their observations and findings to the engineering and support teams which further helps improve the existing product documentation gaps and knowledge bases.
The Road Ahead
The adoption and involvement of customer success for effective KCS implementations still has a long way to go before we see its widespread usage. It will be pivotal to every business in the volatile global economy to stay ahead of the game.
Want to Know How to Inculcate KCS in Teams With Cognitive Tech?
Download this e-book to learn how cutting-edge technology can help you simplify KCS implementation and automate knowledge sharing. It also talks about quantifying the significant impact of your KCS initiative. Additionally, it answers some questions that existing and potential KCS implementers might have. And, if you want to explore the future of AI-enabled KCS and discover the future of customer experience, request a live demo now!