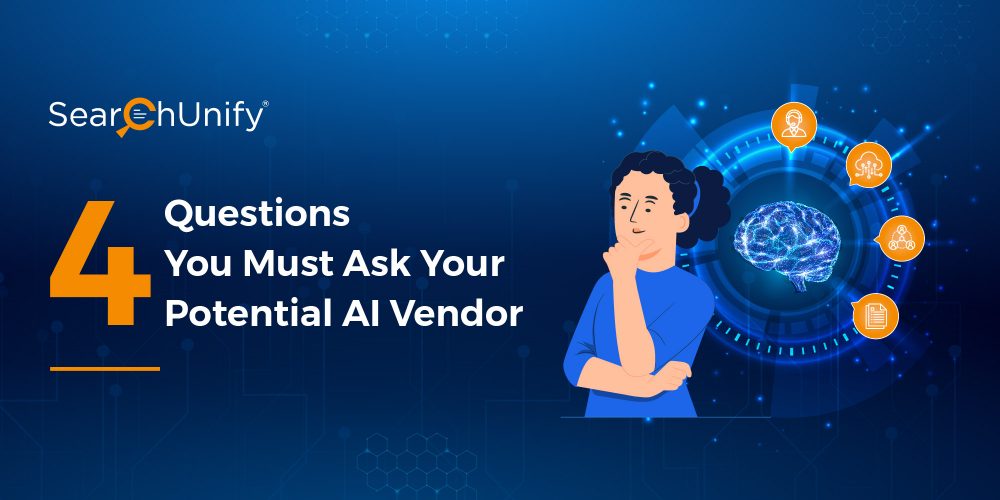 Since the advent of digitization, organizations are dealing with an avalanche of data. In fact, by 2025, 463 exabytes of data will be created each day globally. And nearly 80% of it is projected to be unstructured, leaving structured data at 20% or less. This data can be challenging for enterprises to collect, process, and analyze.
This is where game-changing technologies like artificial intelligence (AI) and machine learning (ML) come into play. They can empower organizations to gather, manage, mine the data, and act upon the insights gleaned.
According to McKinsey, "AI could potentially deliver an additional economic output of around $13 trillion by 2030, boosting global GDP by about 1.2% a year."
So, it wouldn't be wrong to say that implementing AI and ML could well put you on the highly sought-after elevator to success. How, you may ask? Let's find out!
How Investing In AI & ML Technologies Helps Companies
Gartner expects 70% of organizations to have operationalized AI architectures by 2025. Here's why AI is picking up steam:
1. Drives Revenue Growth
AI and ML tools leverage behavioral and historical data to realize and capitalize on up-selling and cross-selling opportunities. For instance, banks can map user profiles, behavioral data, and intent to render custom-made loan offerings based on their risk appetite.
2. Enhances Operational Agility
For starters, AI assists retailers to manage their stock by addressing any dips and spikes in a product's demand resulting from planned and unexpected events. Additionally, cognitive tools augment operational agility by providing real-time insights and recommendations. For instance, AI ensures quick responses and leverages user data to drive relevant responses, ones that the user hasn't tried before, thus augmenting the timeliness of interactions. This helps in catering quicker resolutions, thereby improving agility.
3. Ensures Contextual Customer Engagement
AI and ML models propel personalized communications by enabling organizations to map each stage of the customer journey, thus ensuring a seamless experience at multiple touchpoints. For instance, a ticket is raised to the support team. They can quickly take a look at the customer's journey and understand all the solutions they have already explored. Based on these insights, they can provide a suitable solution.
While the benefits of incorporating AI and ML galore, you can only thrive if you deploy the right solution. But zeroing in on it is easier said than done. Fret not; the blog post discusses key considerations to guarantee the success of your off-the-shelf AI implementation.
Key Considerations for Choosing the Right AI Vendor
Today, there are a plethora of AI vendors offering best-in-class solutions and services, making it a difficult maze to navigate. But since making the correct choice is a make-or-break decision for organizations, we have chalked out a few questions you must ask before finalizing 'the one':
1. Why Do You Need AI in Your Toolset?
Ascertain the problem you wish to resolve using AI-powered tools or pre-built models. Why? Because the solution that you plan to deploy must focus on solving it. You must also explore the capabilities of the prospective vendor to ensure it helps your organization overcome hurdles while aligning with your existing tech stack. Moreover, you must assess whether embedding a solution streamlines processes and saves costs. Some more questions such as will it enable you to enhance personalization and relevancy, or will it reduce employee efforts, etc; would enable you to draw a fine line between AI solutions that look good on paper and the ones that actually work.
2. Do You Have The Data for Implementation?
AI tools are data-reliant. That means they need loads of data to fire on all cylinders. Ask the vendor questions like the kind of data their solution needs to deliver peak performance, where it will be sourced from, and how much data is required. It is vital to answer these questions prior to buying – lest you might spend the entirety of your contract collecting data instead of getting results.
3. Is Your Organization Ready for AI?
AI solutions are rarely one-size-fits-all. So, irrespective of how robust a solution is, if it doesn't integrate well with your existing system, it ain't a good fit. Hence, it's imperative that you ask the vendor how the solution will align with your existing workflows and digital infrastructure.
The next step is to assess your organization's AI readiness. Start with defining the skills and expertise required for a smooth implementation. Then, ascertain whether there's a need to hire or train people to maintain additional infrastructure. Thereon, the requirements for employee training must be defined. The vendor can also help you chalk out an action plan for training your team.
4. What Are The Implementation Options – Cloud or On-Premise?
The major difference between the two solutions is that on-premise solutions are hosted and maintained in-house whereas cloud solutions are hosted by a third-party provider. Deciphering which implementation fits the bill for your organization depends on an array of factors, namely—objective, purpose, budget, security requirements, company infrastructure, and processes. Take into account these factors along with a holistic view of your requirements to make an informed decision.
Don't Settle. Choose a Solution That is a Perfect Fit for Your Org!
With a plethora of AI Vendors to choose from, the market is increasingly getting crowded. But organizations are still struggling to exercise discretion.
We've barely just scratched the surface in this blog post. If you want to dive deeper into simplifying the selection and implementation process, then this report by Infotech might come in handy. What's more, it also recommends SearchUnify as one of the top-notch AI-powered vendors. Want to know? Then start reading!