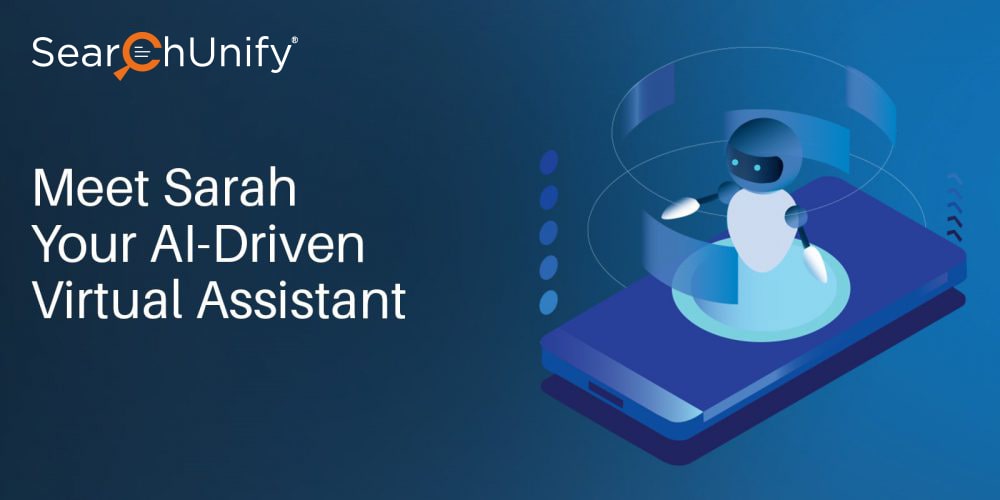 In conjunction with the onset of TSW Las Vegas 2018, we are proud to announce the imminent arrival of Sarah for an array of supported enterprise platforms. Sarah is an AI-powered chatbot designed for easy and quick interactions. She will be rolled out with our next release scheduled in November. But you did not hear that from me. Shush!
Umm, but why Chatbot?
In our discussion with several leaders from Fortune 500 companies as well as small and medium-sized enterprises, we found that a sizable portion of them have placed conversational bots on top of their technological agenda.
A recent report suggested that the market for virtual assistants will skyrocket to a whopping $15.8 billion by 2021 (up from $1.6 billion in 2015). Chatbots are also expected to cut down business costs by a healthy $8 billion by 2022.
As predicted by industry stalwarts, chatbots have quickly captured the limelight and are being leveraged by businesses to proactively engage customers. It is reported that 8 in 10 organizations have already adopted them or are planning to do so by 2020.
Here at SearchUnify, we aim to utilize the full spectrum of AI for enhanced support and stellar user experience. By applying our competencies to conversational bot technology, we have built Sarah: a smarter, more holistic bot.
How Sarah can help
In a world replete with chatbots, Sarah's AI-based algorithm empowers her to offer quick and personalized solutions to your customers. She actively leverages machine learning to improve and evolve with every interaction. Furthermore, her integration with our enterprise search solution gives her the ability to identify and deliver helpful content in a jiffy.
There is a whole slew of reasons as to why you should be seriously contemplating incorporating Sarah. Some of them are  mentioned below:
You need 24/7 support, 365 days a year – One of the biggest advantages of Sarah is that she can work round the clock. If your firm has to provide global support, deploying Sarah will significantly reduce the caseload for your agents and help resolve issues faster. This is particularly beneficial if you are scaling your organization.
You get a lot of queries – If your firm receives a significant amount of queries on a daily basis, your agents end up answering many basic & repetitive questions. Sarah can help deal with many such queries, freeing up time for live agents to focus on more pressing issues.
You want to resolve cases faster – It goes without saying that a quality conversational bot like Sarah is nimble with understanding, responding, and resolving queries. Since she can undertake a considerable amount of queries by herself, your agents have to deal with a limited number of cases which ensures quicker responses. This, in turn, helps to drive customer satisfaction (CSAT).
The Bottom Line
While customer support is one of the leading industry that has been a witness to the instant adoption of this revolutionary technology, the entire business landscape shines distinctively brighter owing to this new technology.
It won't be wrong to say that chatbots are currently the most potent weapon in businesses' arsenal, promising enormous revenue by saving support costs and bolstering brand advocacy by driving stellar experiences. Envisioning the boundless possibilities of chatbots, several enterprises have started putting their top dollar in this space.
Given the fact that SearchUnify already has an array of core technologies hardcoded in its DNA, Sarah opens doors to the realm of unified search & support and redefines the role and scope of chatbots specific to the service industry.
This is just the beginning. With Sarah, we are doing a lot of cool, new things that haven't been done before. Stay tuned as we unravel every fabric behind her journey and what lies ahead. Too excited to wait? Request a demo for your exclusive date with Sarah!