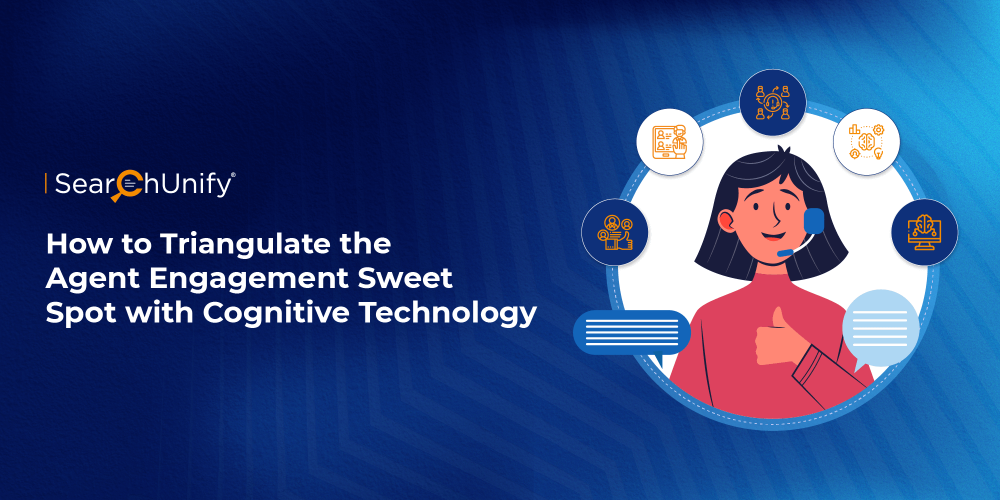 A Gallup study revealed that only 33% of employees are engaged in their job.
The cardinal goal of an organization is to enhance CSAT, primarily by providing unrivaled CX. A critical component to achieve this feat is through happy, motivated, and engaged employees. They are the heart and soul of a business, irrespective of the industry or size. That said, disengaged and unmotivated employees won't deliver peak performance.
Employee engagement is a fundamental concept that represents and relates to the level of an employee's commitment to their organization. It helps maintain a healthy relationship and enables employees to perform at full throttle.
Why is Employee Engagement Critical?
Everyone wants committed employees who are proud of their organization and wouldn't flinch to go the extra mile for it. That is what engaged employees bring to the table. Recognizing their efforts tends to make them happy, and in turn, they work harder to create happier customers, thereby reducing customer attrition.
According to research done by Frederick Reichheld of Bain & Company, increasing customer retention rates by 5% increases profits by more than 25%.
On the contrary, losing disengaged but talented employees can have serious implications. Increased employee turnover could lead to a dip in CSAT while increasing the overall operating costs.
Did you know? According to an EBN Study, it costs employers as much as 33% of a worker's annual salary to find their replacement.
Hence, it's good business sense to ensure employees feel valued and appreciated day in and day out. If you're also looking to cultivate a positive and engaging work culture where your agents can thrive, then the following strategies will come in handy.
5 Golden Ways to Nurture Agent Engagement Using Cognitive Technology
In today's highly digitized and connected workplace, firms are leveraging cognitive technology to improve engagement. Here's how you can too:
1. Empower Agents with Right Insights
The time agents take to find customer information and relevant content to resolve the issue influences the TTR and impedes agent productivity. Imagine a user contacts your service center only for the agent to make them wait or suggest a solution they have already tried.
Cognitive technology provides agents with real-time insights into case resolutions. Thereafter, with the right information at their disposal, agents can quickly resolve issues and give customers exactly what they need. This instills a sense of responsibility and motivates them to do better.
2. Power & Promote Personalized Self-Service Experiences
Cognitive technology fuels an insights engine that analyzes user data across multiple touchpoints and personalizes experience with relevant content. This helps enterprises unlock personalized self-service.
As a result, customers can find instant answers to their queries, thereby deflecting cases, augmenting CSAT, and reducing churn. Additionally, effective self-service portals capacitate agents to offload mundane or rote tasks to automated systems and act as a cue for them to focus their energy on high-priority cases.
3. Leverage Gamification
Hearing bellowing customers and pacifying them with solutions day in and day out is an arduous job to say the least. So, it is only reasonable to acknowledge and reward an agent's efforts time and again. Gamification is a surefire way to keep your agents motivated and engaged. It breaks down complex processes into easy-to-learn formats and turns KPIs into incentivized team missions which lead to rewards. Consequently, agents can track their performance against predetermined standards and can work towards minimizing deviations.
Fun fact: 40% of employed Americans would put more energy into their work if they were recognized often.
4. Foster a Collaborative Culture
A collaborative culture has a potent influence on an organization's success. Teams thrive when information, ideas, and collaboration is prompt. But more often than not, the shared data is not organized. So, finding relevant information becomes a big task. This is where cognitive technology steps in.
SearchUnify's Agent Helper makes it easier to find relevant information and collaborate. It suggests top SMEs on complex issues: each time agents find themselves in a fix, they can troubleshoot issues by coordinating with SMEs to thwart unnecessary escalations. Widespread collaboration leads to engaged employees who view and embrace change as a means to grow and excel.
According to a white paper by UNC Kenan-Flagler Business School, when collaboration permeates the entire organization, there are huge benefits to your bottom line, which includes engaged employees, retention and attraction of talent, increased velocity, and profitability.
5. Arm Agents with Technology that Amplifies Engagement
Technology helps bridge the gap between remote employees, facilitates productivity & flexibility, and empowers them with relevant information whenever they need it. Hence, it's imperative to invest in a collaboration tool that makes it easier for your employees to connect, communicate, share best practices, and drive engagement.
SearchUnify's suite of next-gen apps like Agent Helper and Escalation Predictor work to resolve cases faster and augment CSAT, irrespective of the communication channel. Agent Helper helps employees to discover, access, and share relevant information quickly, thereby resolving incoming cases effortlessly and seamlessly. On the other hand, Escalation Predictor enables intelligent case prioritization and effective triaging to route tickets to the best agents right off the bat.
Looking for the Right Tools & Technology for Your Agents?
Then, look no further and equip your agents with AI-powered apps. SearchUnify is a unified cognitive platform that expedites agent engagement by improving their productivity as well as experience, thereby turbocharging your support ecosystem. Interested to see how? Request a free demo today and voila!