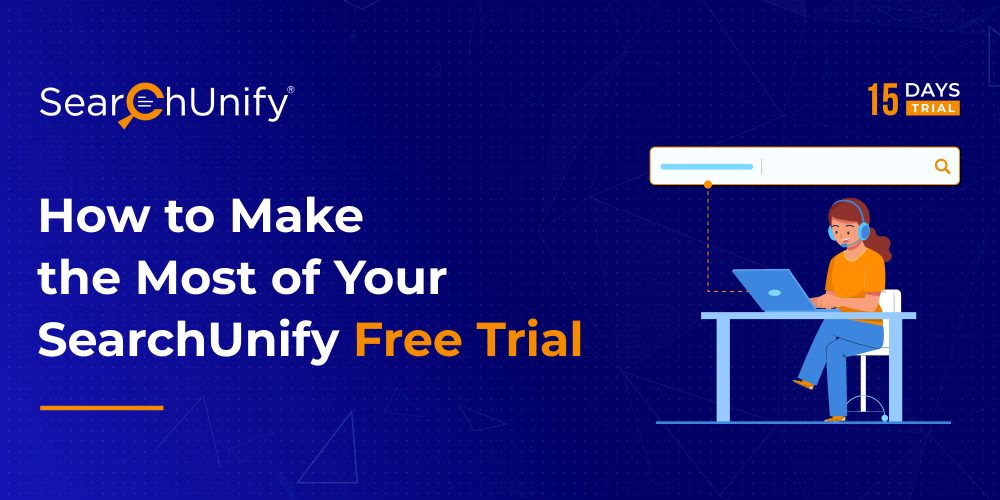 According to a survey conducted by Nintex, 49% of the participants said that they have trouble locating documents. This is a major issue for organizations contending with large quantities of data, documents, etc., and gravely impacts employee productivity.
Fortunately, enterprise search allows employees to find the data they're looking for across disparate sources through a single search.
Enterprise search helps a company in many ways, and when used to its full potential, can completely change the way an organization functions. Let's take a look at some of them.
How Enterprise Search Takes Your Organization to the Next Level
A good enterprise search tool can help businesses in a plethora of ways, such as the ones mentioned below:
Boosting team productivity – Teams can accomplish more in the same amount of time when they have instant access to all the knowledge they'll ever need.
Increasing profitability – When teams get more productive, profitability, too, witnesses an upward trend.
Improving content discovery – With unhindered access to organizational information through a central access point, users don't have to constantly switch between tabs. Additionally, support agents don't have to ferret around for case-resolving data, thus empowering them to promptly assist customers.
Fetching information from selected sources – It lets you handpick the content repositories from where you wish to retrieve data. This way, you can filter out the sources you don't require and declutter your results.
In other words, it is convenience at the tip of your fingers. But before you implement it across the length and breadth of your enterprise, it is better to test the waters.
You can get a sneak peek into the mystical world of enterprise search with SearchUnify's 15-day, no-commitment trial. If this is something that intrigues you, keep reading!
Planning to Take the SearchUnify Free Trial? Here's What You Need to Know
Here are a few terms you should know before beginning the trial:
Search Client. A search client is a search engine. In appearance, a search client is similar to Google, Bing, Yandex, or DuckDuckGo.
Content Source. A content source looks up documents in the places where you tell it to. It can be an Intranet, a Salesforce org, or a Khoros community. Each such place is a content source.
Fields. Data stored in a content source has properties. A YouTube video has a title, a description, and comments. A Salesforce case has a sender, title, and case body. Each such property is a field.
Content Gap Analysis. A technique that helps you identify the places where you can update content to meet your business goals. SearchUnify offers an entire suite of reports to help you analyze content efficacy.
Session. A search session is a log of user activity. The logging starts when a user lands on a platform where the search client is installed and ends when the user goes idle for 60 minutes.
Crawling and Indexing. Crawling is when SearchUnify analyzes the data in a content source to find out what's out there. Indexing is a summary of the data. You can think of it as a table of contents. When a user runs a search, SearchUnify doesn't find answers in the entire content source, but in the table of contents.
Frequency. The time period at which an index is updated is called frequency. If the index is updated once a week, then the frequency is weekly.
Search Analytics. refers to user interaction data. Through more than 30 reports in Search Analytics, you can learn what users are searching, clicking, and reading, and where you have to update content.
Live Search Stream. Find out where the search users are in real-time.
Search Performance Overview. A report on the dashboard that tracks search volume and successful searches.
Actionable Insights. An AI-powered tile on the dashboard that analyzes analytics reports and highlights the areas that need your immediate attention.
Next Best Action. An AI-powered tile on the dashboard that looks at the suggestions in Actionable Insights and suggests what to do about them.
What to Expect From the SearchUnify Trial
Once you get familiar with the lingo, SearchUnify is a fairly easy-to-use platform. As aforementioned, you also get tooltips to help you get familiar with the features. Let's take a quick look at how you can get started.
1. Upload Your Data
In order for SearchUnify to crawl your data, it first needs to be added as a content source. Here's how you can do that. While crawling, your content source's status may appear as one of the following:
Successful – The content source has been successfully indexed.
In Progress – The content source is being crawled.
Failed – The previous attempt to index was not successful. It also shows the reasons why it failed and what can be done to rectify the situation.
New – The content source has been recently added and is waiting for a manual recrawl.
2. Compare Insights From Analytics
Search Analytics help you gain a deeper understanding of your search sessions. They are great for:
Measuring the success of your self-service channels
Identifying the most effective lead generation pathways
Finding out content gaps that must be bridged for better results
3. Polish Your Knowledge With SearchUnify Experts
If you ever encounter any troubles or have any queries throughout the trial period, all you have to do is reach out to one of our experts. Whether it is to seek help or strengthen your knowledge about a particular aspect of the platform, they'll be glad to help!
Initiate Your 15-day Free Trial Today!
The trial gives you an overall feel of the platform. So, hurry up and witness the power of SearchUnify in all its glory, all you have to do is register for the free trial.
One of our experts will reach out to you soon. Happy searching! 🥂