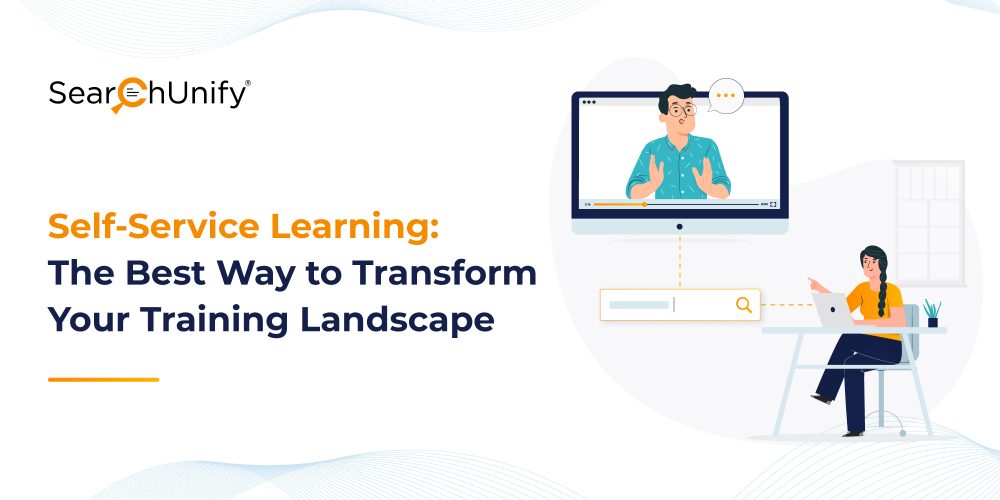 As per McKinsey Global Institute, as many as 375 million workers — or 14 percent of the global workforce — would have to switch occupations or acquire new skills by 2030 because of automation and artificial intelligence.
We cannot emphasize enough the importance of employee and customer training. If you fail to bridge the skill gaps, not just your employee productivity but the overall brand experience takes a dip. However, the COVID-19 pandemic has changed the way we learn. From education, employee hiring to cross-training and upskilling, everything has been pushed to digital platforms. And just so you know, remote and hybrid working environments are here to stay.
Fun Fact: As per the Gartner CFO survey, over two-thirds (74%) plan to permanently shift employees to remote work after the Covid-19 crisis ends.
To keep pace with the changing dynamics of learning, it is crucial to make learners self-sufficient. You need to ensure that learners get to access the right learning content at their convenience and at a platform of their choice. This is where self-service learning comes into play.
What is Self-Service Learning?
The self-service era extends to workplace learning and development, too. Looking for information or people with expertise? Just Google it. Need a reference article or book? Download it in seconds on your Kindle, iPad, or smartphone.
Self-service needs no introduction as we all have been practicing it in one way or the other. Some of the learning is accidental—we learn from mistakes, through accidents, or by surprise when we are focusing on something else. And some learning is intentional—planned and focused on helping us achieve a dream, solve a problem, or reach a goal.
Self-service learning is tapping into available resources to learn about almost any desired subject matter on your own: without guidance or prompts, undertaking research and learning from self-found materials.
Perks of Self-Service Learning
Self-service learning is not usually a stand-alone approach to cross-train and upskill employees. However, it forms an integral part of the entire training and development program and offers the following benefits:
The self-learning materials demand minimal maintenance, especially once the system housing them is created and set up.
Since there are no deadlines or stipulated time frames, it's pressure-free.
It instills a sense of achievement in learners.
You are not dependent on others and vice versa.
But It's Not All Rainbows & Unicorns
It is not suitable for all kinds of learners and is best suited as a supplement.
Since it is an entirely self-directed process, learners don't know exactly where to start.
Self-service is equivalent to self-motivation, and sometimes, an external push works wonders.
Without guidance, you can be susceptible to misinterpretations. As a result, you can end up wasting a lot of time.
Strategies to Successfully Adopt Self-Service Learning
The learning journey must comprise of the following five moments:
Newcomer learning for the first time;
The desire to learn more;
Applying what you have learned;
Preparation for when things go wrong;
Gearing up for the changing dynamics of learning.
The following strategies come in handy to align these moments to your learning goals.
Gamification: It has proven to keep learners engaged and motivated in the learning process. Indeed an indispensable practice to keep productivity from dropping because motivated and happy employees can give better results and output. Check out this blog to learn the best practices for gamifying the team culture.
LMS Adoption: It is of paramount importance to adopt quality LMS. Assign structured learning paths and offer diverse features to fit in users' demands.
Community Learning: Nowadays, a successful brand community is one that evolves beyond a support forum. Leverage your online community to learn about the latest business trends, understand the changing learning dynamics, and identify the areas of improvement.
Analytics or Insights Engine: Leverage analytics to monitor the performance of your self-learning platforms. Ultimately, there's no improvement without measurement. Collect and analyze data to identify skill gaps and decide the best course of action accordingly.
Want to Maximize the Impact of Your Self-Service Learning Programs?
If you want to learn how to maximize the impact and experience of your self-service learning programs, join us for a live webinar on June 23 at 10 AM PST. It will bring together training, content, and customer success experts from Brightree and SearchUnify to discuss best practices for driving self-service learning. They'll also guide you through pursuing a diverse reskilling agenda and equipping your workforce with digital expertise, adaptability skills, cohesion, and emotional stability. After all, a resilient workforce is a key building block to business success.