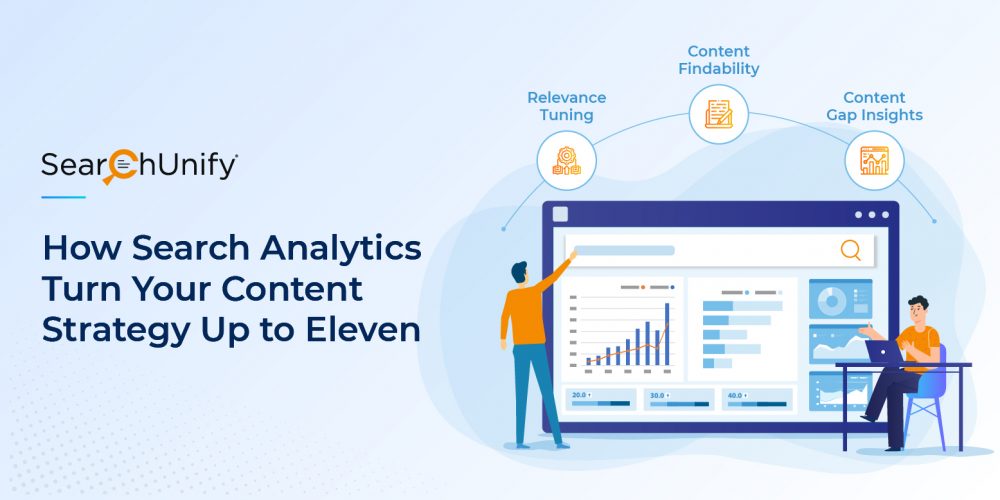 In online marketing, "content is king", "relevance is queen", and "engagement is the kingdom".
It is of utmost importance to track content's performance. Otherwise, you stand at the risk of creating content that isn't user-friendly and fails to address the searcher's needs.
And since we're on the subject of content performance, we need to talk about search analytics. Your customers and prospects leave digital footprints in the form of information they access. With search analytics, you can analyze these activities and glean valuable insights into their behavior and search patterns. You can also leverage this data to adopt a user-centric approach while creating and updating knowledge bases.
It's worth remembering that just having access to analytical tools isn't enough. The key is to derive meaningful insights for their optimal usage. In this blog post, we'll spill the beans on the best practices that'll help you unearth the wealth of information with search analytics. Let's get rolling.
"If you can't measure it, you can't improve it." – Peter Drucker
Turning Content Strategy Up to Eleven with Search Analytics
Every organization sits on a goldmine of behavioral data. With search analytics, you can extract these golden nuggets and turn them into actionable insights to create user-oriented content and improve the overall content strategy. Let's see how.
1. Identifies & Bridges Knowledge Gaps
Search analytics helps you gain actionable insights into what users are looking for and what they can't find. This enables you to identify the root cause of the issue that's stopping relevant content from populating at the point of need. This way, you can also create content for unanswered queries and update the existing information to make it more relevant for searchers, thus significantly increasing engagement on your platform.
2. Optimizes Content for Relevance
Extract valuable insights into key customer service KPIs, like case deflection and engagement, to unleash the full potential of your content. Powered by NLP and NLU, intelligent search analytics help you better understand user intent and empower you to map queries to relevant content accordingly. By and large, it can foresee search trends based on current metrics and proactively optimize content for relevance.
3. Personalizes User Interactions & Interface
AI-powered search analytics analyzes data across multiple touchpoints to keep tabs on user activity in real-time. For example, what pages is the user visiting before and after conducting a search. Tap into this information to create an intelligent user interface and deliver personalized content.
4. Empowers to Take Preemptive Measures
NLG analyzes and interprets complex data to generate easily understandable insights. Leverage these learnings to identify the areas that demand immediate attention and accordingly, plan your next strategic move.
5. Drives Content Consumption
Often, the relevant content is available within KBs but doesn't reach the right audience due to its placement. Thanks to search analytics for identifying such content pieces. It offers comprehensive reports on search queries, facet, click position, etc. Leverage these reports to successfully place content pieces in their order of relevance and optimize search experiences to drive better content consumption.
Want to Know the Time-Tested Practices for Optimizing Search Analytics?
Search analytics provides a great deal of data on customer behavior and search patterns. This is why it's alright to feel lost while navigating through the burgeoning data of reports. But, the whole purpose of real-time analytics is defeated if you fail to extract actionable insights from it.
Cornerstone OnDemand was also struggling to navigate through multiple search analytics and reports. But with SearchUnify's insights engine, it was able to extract comprehensive insights into case resolving data, top keyword clusters, search trends, click conversions, etc. Consequently, its cumulative case deflection remarkably jumped from 39% to 50% within three months. Want to hear the entire story?
Tune in to our upcoming fireside chat wherein Cheryl Zupke, Technical Content Developer at CSOD, will shed light on leveraging search tuning and insights gleaned from SearchUnify's analytics reports for maximum relevance.