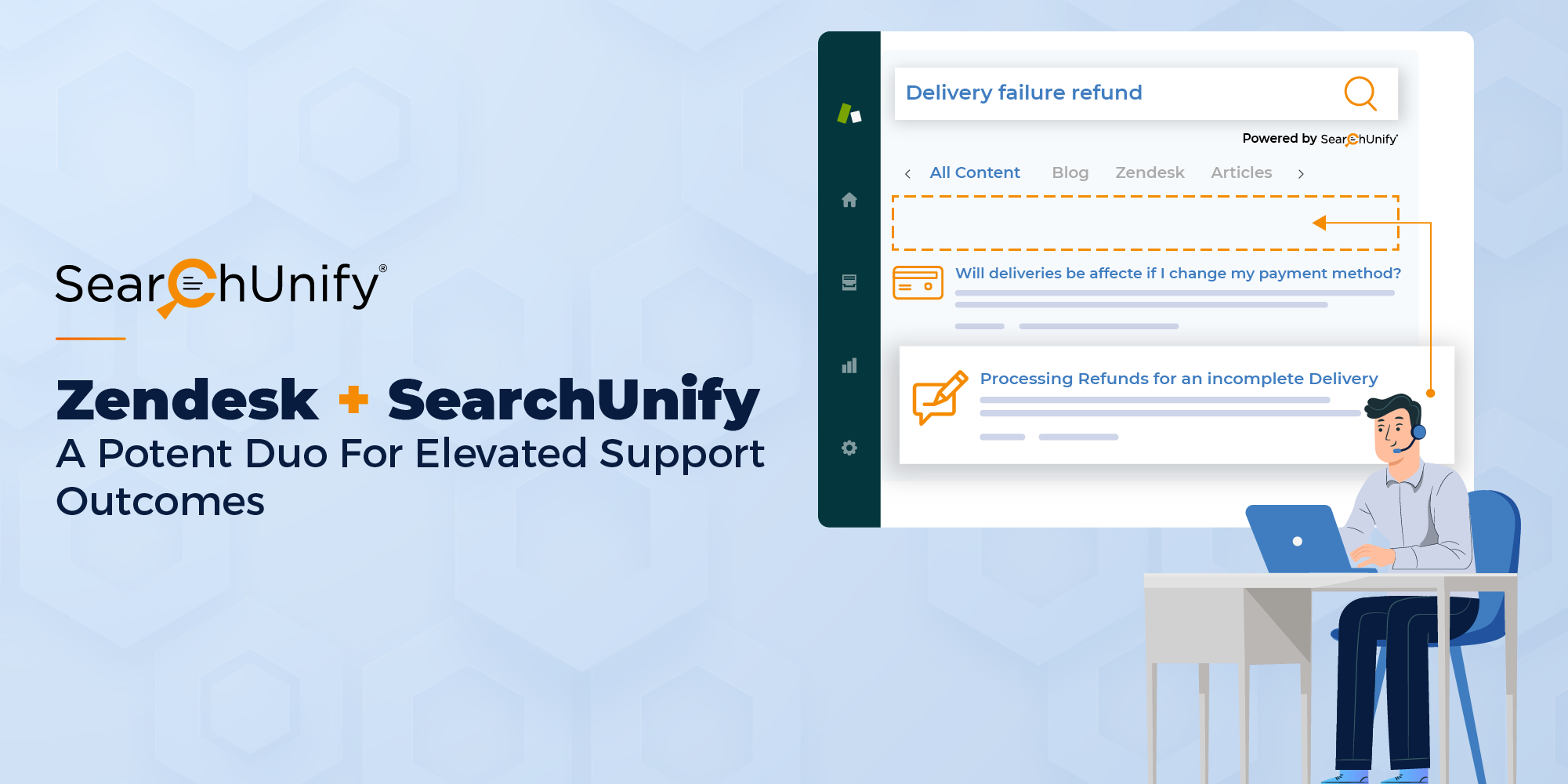 A research by Deloitte revealed that customers are likely to spend 140 percent more after a positive experience than customers who report negative experience.
Customer experience is among the most influential drivers of successful businesses; and the epicenter of CX is customer journeys. This is why businesses are investing in support tools to optimize processes and interactions across all touchpoints of customer journeys to build long-lasting customer relationships.
Trusted by more than 150,000 organizations across the globe to bring a sense of calm to the often chaotic world of customer service, Zendesk, a leading CRM software, constantly pushes to expedite support outcomes while driving innovation.
Getting to Know Zendesk for Support
Zendesk's support console aims to deliver the best customer experiences by enabling teams to proactively manage conversations across multiple channels. With a streamlined and customizable dashboard, you can easily measure metrics that matter the most and identify the pain points that hinder support success.
Tapping Knowledge Outside the Zendesk Ecosystem
When the required content resides outside Zendesk, your support agents have to toggle between multiple systems and consoles to access the right help-content at the right time. This platform-hopping results in long wait times and delayed resolutions, taking a toll on CX.
Similarly, community members cannot access comprehensive knowledge bases that exist on other platforms. This way, the amount of information that the customers can leverage for successful self-service is restricted to the Zendesk environment.
Zendesk + SearchUnify = Stellar Customer Experiences
Zendesk ensures sheer delight while working within the same environment. But since data is scattered across multiple platforms and systems nowadays, you need to provide a single gateway to your users, both internal and external. This is where SearchUnify kicks in.
SearchUnify is a cognitive platform that revolutionizes information discovery, fuels an insight engine, and makes for a robust platform for AI-based apps. Its out-of-the-box, 35+ native connectors help create a unified discovery experience for your support agents and users within the Zendesk instance.
How SearchUnify Perfectly Complements Zendesk Properties
Gain a firm understanding of how SearchUnify amplifies Zendesk properties to delight customers and build valuable relationships.
1. Reduce Average Handle Time With Unified Discovery
SearchUnify integrates all your content sources within your Zendesk console and ensures instant access to information, irrespective of where it resides. The quicker the access to relevant information, the lesser the handling time. Therefore, you can resolve more customer queries in less time.
2. Improve FCR With Customer Journey Insights
SearchUnify empowers support reps with real-time insights into user journeys from across all touchpoints. Then, it leverages this data to personalize customer interactions and boost first contact resolution.
3. Augment Agent Productivity With Auto-Tuning
SearchUnify's ML algorithms help you cut through the noise by automatically ranking your case-resolving content based on the context of the query. You can also manually tune the results by customizing the ranking mechanism to ensure relevant information is always on top. Otherwise, one search leads to another, and agent productivity takes a dip.
4. Drive Knowledge-Centered Service With Smart Apps
SearchUnify's KCS Enabler helps support mavens find, contribute to, or benefit from a brand's enterprise knowledge. It also enables support teams to quickly attach case-resolving articles to conversations from within the Zendesk console. Furthermore, the Agent Helper rummages through the historical data to populate top articles and SMEs to shorten the turnaround time and improve MTTR.
5. Enhance Content Quality With Insights Engine
SearchUnify's intelligent analytics gives you insights into unsuccessful searches, i.e., the searches for which no relevant results were found. Leverage these learnings to identify the gap in your existing content and bridge it.
6. Scale Your Support with Intelligent Chatbots
SearchUnify's intelligent chatbot is built on the cognitive framework and leverages NLU and auto intent training to deliver value from the get-go. Its dynamic decision tree structure is not just visually appealing but also simplifies chatbot training and allows more versatile conversations. This helps agents easily access the right help content as and when they need it and improve turnaround and resolution times.
Want to See SearchUnify Live In Action?
Tune in to our webinar titled Building the Ultimate Agent Desktop and gain a firm understanding of how you can optimize a unified cognitive platform like SearchUnify to transform the end-to-end employee experience.
To learn more about SearchUnify's native Zendesk integration, request a free demo. Our experts will get in touch with you to showcase how SearchUnify is the perfect companion for your Zendesk properties.