"Customers remember the service a lot longer than they remember the price." Lauren Freedman, President of the E-tailing Group
It's no secret that the impact customer service teams can have on user experience is enormous. Key metrics like CSAT or NPS are most directly affected by the quality of your support operations. That said, the lack of innovation in customer support has always been a problem. Agents can not be expected to surpass customer expectations using the same old tools and technologies. That's why support organizations are turning to tech like artificial intelligence (AI) to help agents work more efficiently and power proactive support.
76 percent of contact center leaders say they plan to invest in AI over the next two years, and 56 percent see opportunities for widespread adoption in their contact centers, according to a Global Contact Center Survey by Deloitte. "These technologies can enable a skilled workforce to deliver personalized, human experiences to customers," notes the survey.
Our guest for today's podcast episode, Divanshi Arora, Customer Success Manager, SearchUnify has witnessed the power of AI-powered applications in empowering next-gen agents and help them deliver stellar customer experiences. Listen to her as she talks about:
How critical is customer support to good customer experience?
How can AI empower the next-gen support agent?
How does agent augmentation reduce agent churn?
What are some practical use cases of AI in augmenting agent productivity and contact center quality?
Featured Speakers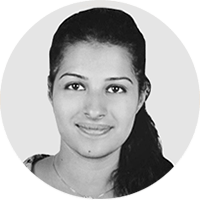 Divanshi AroraCustomer Success Manager,
SearchUnify Guest
Divanshi is a customer success manager at SearchUnify. She brings more than 5 years of experience in customer-facing roles at various organizations. She holds a bachelor's degree in mass communication, specializing in corporate communication and public relations.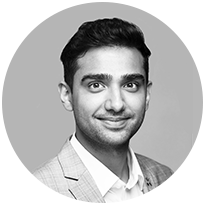 Anuraag VermaMarketing Manager,
SearchUnify Host
Anuraag Verma is a marketing manager at SearchUnify, a unified cognitive search platform for customer-first enterprises. An avid marketer, storyteller and branding enthusiast, he holds an MS in Marketing from the University of Southern California.