Contact centers have transformed from being cost centers to revenue centers. Customer support is no longer a reactive action of pacifying an irate customer and resolving their issue. It's now about proactively supporting a customer, enabling them to self-serve, and converting them into brand advocates. The focus has shifted from support to experience and the role of support leaders has evolved from improving CSAT and reducing churn rate to delighting customers and growing them.
Our guest today, Vishal Sharma, CTO, SearchUnify has witnessed this transformation first hand and has worked with enterprises across industries to help them scale their support operations. Tune into this episode and hear him shed light on:
What are the major pain points of support leaders?
How can they make the most of their AI investment?
How can they measure the ROI of their AI investments?
How is cognitive search the underlying technology that powers support apps?
Featured Speakers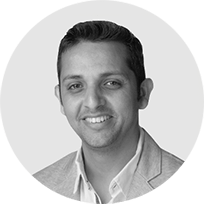 Vishal SharmaCTO,
SearchUnify Guest
Vishal is the CTO of SearchUnify. He has more than a decade of experience in developing & deploying enterprise search solutions, optimizing CRM systems, and developing online communities. Having worked with stakeholders ranging from CTOs to VPs of customer success to community managers, he brings a unique perspective on the impact of cognitive search across all verticals of business.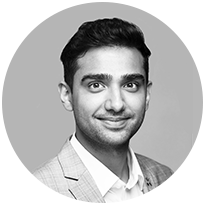 Anuraag VermaMarketing Manager,
SearchUnify Host
Anuraag Verma is a marketing manager at SearchUnify, a unified cognitive search platform for customer-first enterprises. An avid marketer, storyteller and branding enthusiast, he holds an MS in Marketing from the University of Southern California.