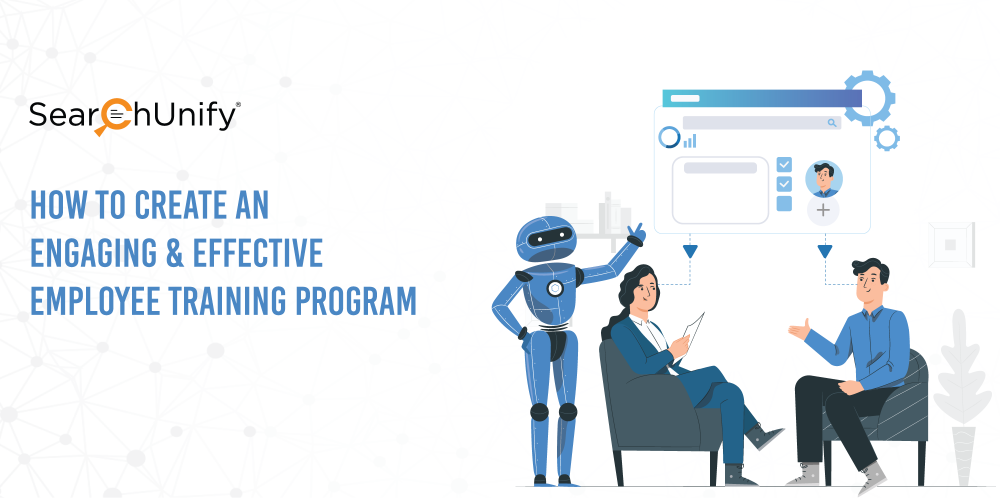 Not having an effective learning & development (L&D) program can be a major pitfall for any firm. Companies realize it when they have to scramble for a replacement every time an executive declares to quit. This type of reactive succession planning can disrupt business outcomes. That's unfortunate given the fact that the position could've been closed internally with proper training.
It has damaging effects on the workforce as well. Employee demotivation kicks in when their career growth expectations are unmet, ultimately resulting in a higher attrition rate. On the contrary, 94% of employees would stay longer with a company if it simply invested in their learning.
Hence, it's safe to say that employee upskilling has far-reaching effects on your business. A recent study revealed that 40% of HRs believe cognitive solutions are well suited to address these challenges. Let's examine more closely how cognitive tech can optimize talent development:
1. Personalizing The Learning Experience
One out of every three employees says that uninspiring content is a barrier to their learning. When was the last time one of your employees actually completed an online training out of their own interest rather than just being compliant for the firm?
Each learner has specific needs and a one-size-fits-all approach doesn't work anymore. Cognitive solutions are powered by ML algorithms that analyze user behavior, job profile, current skill set, and career goals to suggest related training programs. This way, an AI-fueled solution drives your learning program by engaging resources with relevant courses & maximizing their career potential. A win-win for both the employee and the firm.
2. Building Career Progression Path With Predictive Analytics
Companies have huge amounts of employee data–surveys, feedback at the end of courses, scores, information shared on internal collaboration platforms, etc. Cognitive solutions can analyze it to predict how someone in one role could gradually advance to the next one.
This forms a strong foundation for organizational succession planning. Additionally, the AI-based solution provides rich insights that help HR professionals to better understand their employees and identify any learning issues they face. This can be utilized for enhancing the employee development plan, which in turn lowers attrition.
3. Providing Real-Time Digital Tutoring With Chatbots
One of the most convenient ways to learn is by asking questions and having conversations related to what you have studied. While it comes naturally in face-to-face training, delivering a similar experience virtually is a challenge.
AI-driven chatbots fuel engagement and efficiency in online settings by answering user questions and providing in-the-moment guidance. Consider Duolingo, a language learning app. Its chatbot allows users to have conversations with AI. This enables the app to mimic the experience of learning a language while interacting with another individual, which makes the whole process fun and engaging!
Things get even more interesting when they're powered by cognitive search. A search-powered chatbot can index and search multiple platforms to provide accurate responses to the employee's questions. Hence, it acts as a digital tutor that provides real-time, contextual guidance on your employee training portal. To top it all, it can also identify subject matter experts (SMEs) and connect learners with them.
4. Curating Engaging Learning Content
Creating relevant and engaging modules by researching & sifting through topics is no piece of cake. Often, organizations resort to partnering with third-party learning websites. The downside to that is generalized content leading to employee disinterest and demotivation.
Advanced cognitive solutions provide rich reports that detail what learners like to read, which questions aren't getting answered, feedback for each topic or course. All of it can be utilized to create better learning material for employees. A capable cognitive engine can also outline bullets and draft course content, hence managing a major part of content creation. This allows your team to focus more on polishing the draft and then monitoring the performance of all training modules.
Want to see how cognitive technology can help you with talent development and reducing attrition?
A cognitive search platform can help you not only upskill employees but also with keeping them engaged and motivated. To know more, request a demo today!