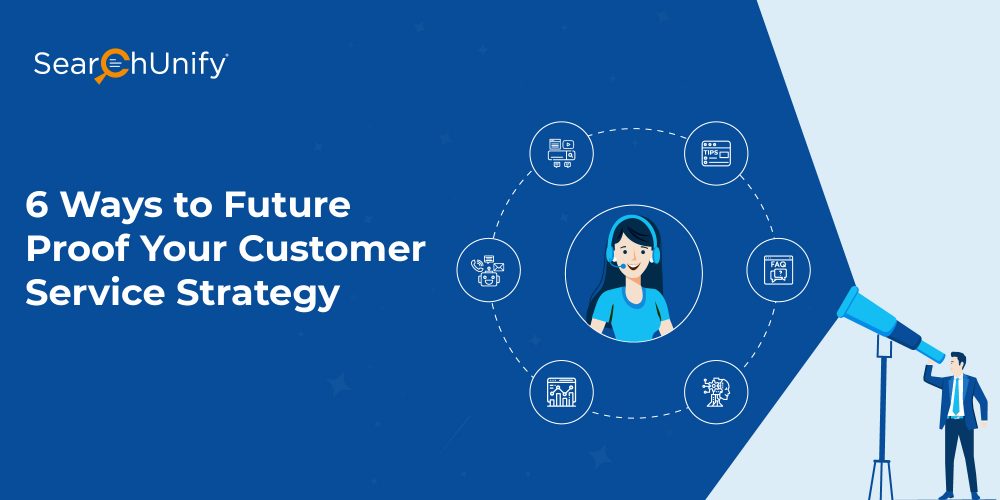 In the last couple of months, the very definition of normal has undergone a drastic change. Things like work from home that were a rare sight earlier have now become mainstream. But it's the business world that took the biggest brunt of the situation.
With employees confined to their homes and customers walking away left, right, and center, things have been challenging to say the least. This has made customer retention all the more important. Fortunately, elevating CX to provide better service just might do the trick.
In a survey with 15,000 people from 12 countries, a PwC report points out that 73% of respondents point to customer experience as a driving factor in purchase decisions. It also states that 43% of all consumers would pay more for greater convenience. Customers want brands to make them feel valued.
On Delivering Exemplary Customer Service
According to Gartner, 74% of customer experience leaders were expecting budgets to rise in 2020. But given the current scenario, budget cuts won't be a big shocker anymore.
In such times, organizations that quickly anticipate change and innovatively seize every opportunity emerge as the big winners. Even our humble customer service has some room for innovation that won't drill a hole in your pocket.
So, what is it that support organizations can do to retain the existing clients? An ideal support wing would then turn them into brand advocates that bring in hot leads and contribute to the firm's revenue. Well, the following strategies can help.
1. Removing the Channel Barriers
Businesses use an array of sources (like corporate website, online community, doc center, help center, LMS, etc.) to deliver valuable information to customers at various stages of their lifecycle.
However, this creates disjointed information silos, many of which are often overlooked by customers. So, one definite way to up the ante would be by connecting all these disparate sources and improving knowledge discovery.
2. Ensuring Omnichannel Presence
Gone are the days when support was limited to emails, SMS, or phone calls. Today, customer service also includes social media, instant messengers, live chat, and so much more. To put it simply, brands need to reach customers where they are.
But just being there isn't enough. The experience also needs to be engaging and seamless. For instance: customers raising queries on Facebook shouldn't have to repeat them on the phone. This can be achieved by integrating the systems.
FUN FACT: Companies with the best omnichannel customer engagement strategies experience a 10% YOY growth, 10% rise in average order value, and 25% uptick in close rates.
– Adobe
3. Being Proactive to Customer Needs
Customers are becoming clumsy. They now expect brands to anticipate what they need help with and deliver. While that may sound like a lot, some solutions have made it possible.
In-product or contextual help is a nifty add-on that silently observes the user behavior. With machine learning models, it proactively identifies when the user is struggling with a configuration or feature. This enables brands to provide help before customers could even ask for it.
4. Helping Customers to Help Themselves
It's a known fact that the customers are now more inclined towards self-service. It is only when the self-help mediums fail that they seek help from the firm. This way, it keeps the customer happy and lowers the caseload. A win-win for the business, right?
Some solutions take it up a notch and implement a self-service model on the ticket creation page as well. As the customers fill the form, apt content is populated. This acts as another gateway to resolve known issues and elevate CX.
5. Investing in AI for Personalized Interactions
Artificial Intelligence has left its mark across industries and verticals. Customer support is also one of them. In fact, it won't be wrong to say that it has benefitted the most.
AI has the potential to analyze user profile & behavioral data to decipher what people look for. This empowers the business to tailor a more immersive and personalized experience. It creates a sense of being understood which in turn improves the CSAT score.
6. Measuring the Right Metrics
It's easy to gauge how well a support team is serving the customers. You just need to be looking at the right numbers. However, one too many organizations focus on the resolved cases and time taken.
The key here is to measure the quality of interactions, not quantity. And for that, nothing beats Net Promoter Score (NPS) and Customer Effort Score (CES). NPS helps you quantify how likely are your customers to recommend you, and how frictionless was their support journey. This plays a big role in identifying areas that need to be worked on.
The Bottomline
It is integral for enterprises to adopt robust customer service strategies. They not only pitch in to elevate CX but also help businesses to maintain a majority of their clientele in the face of an unforeseen or external incident. This ensures no matter how rough the sea gets, your ship will sail through effortlessly.
Want to Future-Proof Your Support Operations?
If you'd like to know more about the role of cognitive search in future‑proofing support operations, join us for our upcoming session at the CCW Online Summit 2020 titled "The AI Dream Team: Future-Proof Your Customer Service Strategy with Cognitive Search & Applications." It is scheduled for the first day of the Summit, i.e 21st July 2020 at 1:10 PM ET. To know more, and register for the live session, click here