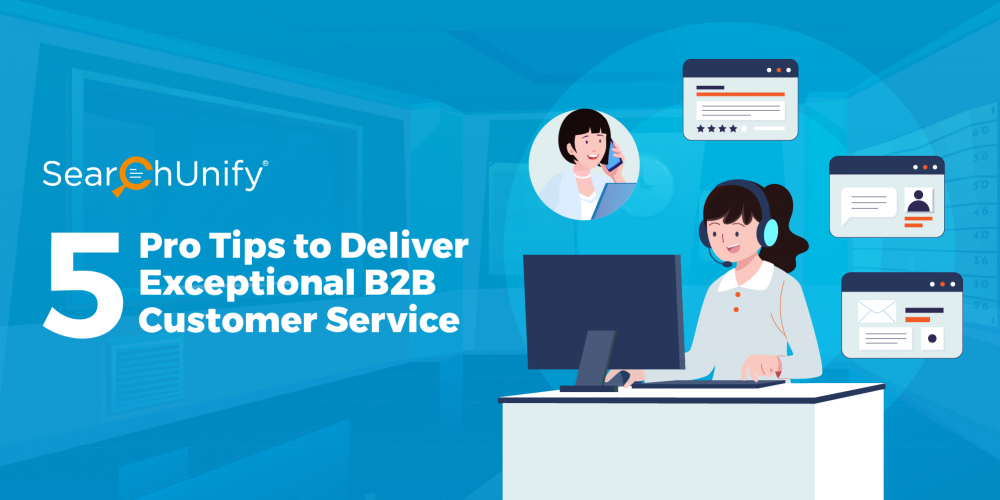 The business landscape is changing rapidly. Organizations are now making strides to carefully create unique, compelling CX strategies to stand out in a volatile global market.
According to a PwC report, 85% of consumers would pay more for greater convenience, and wouldn't mind paying a premium for a friendly, welcoming experience.
This suggests that elevating CX is no longer just a nice-to-have but a must-have business objective that helps surpass evolving customer expectations to improve acquisition and retention. And there is no better way to win their hearts and, by extension, the game of experience than with stellar customer service. So, if your support team is not managing the caseload efficiently, now is the time to start.
Growth Trends for Customer Experience
Many companies have realized that customer support shapes the future of their business. The service experience directly impacts how good or bad the customer relations will be. Let's take a quick glance at some numbers:
According to the Walker 2020 report, customer experience will surpass product and product as the key differentiators for brands.
According to the Digital Commerce 360 report, B2B buyers rated self-service tools at 4.41 and knowledgeable sales reps at 4.35, and 24/7 customer service at 4.21 on a scale of 5.
According to a PwC report, nearly 73% of customers point to experience as an important factor in their purchasing decisions, behind the price and product quality.
In the view of recent events, new trends and technological upgrades have pushed businesses to test the resilience and strategic approach of customer service, be it B2B or B2C. In fact, a study by Microsoft Dynamics indicates that 90% of consumers believe that incredible customer service is essential to build loyalty towards any organization. However, B2B is a tad more challenging than B2C customer service, not only for one but several reasons. Let's find out how.
Understanding Stark Differences Between B2B & B2C Customer Service
1. B2B Customer Support Is More Complex
In B2C, if the customer contacts the support team upon receiving a defective product, the solution is straightforward – simply refund the amount or replace the product.
However, the process is more nuanced in the B2B space. Rotating queue-control roles, enhancing second-order empathy, prioritizing conversations – are subtle yet significant CX challenges faced by B2B companies. When an enterprise software malfunctions, there is a whole horde of unfamiliar complaints raised by multiple users, making it complex for agents to respond. This leads to the delayed response, gauging customer dissatisfaction.
2. Customization Is Extensive In B2B Support
Undoubtedly, B2C accommodates a larger and varied customer base, but the limited type of resolutions speed up the process. However, there is a different story when it comes to B2B.
The cases take longer to resolve in B2B space than B2C. Each ticket requires a personalized solution characterized by attention to detail, speedy response, resilient attitude, and emotional fulfillment. This, in turn, increases MTTR (Mean Time To Response) and further aggravates the already disgruntled customers.
3. B2B Ecosystem Offers Higher CLV and Higher Stakes
Cultivating good customer relationships in B2B is critical to amp up organizational growth. This doesn't come as a surprise considering every B2B account can be easily worth millions. Among these customers, many relationships are long-term with recurring sales. One wrong move can lure them away.
In contrast, in B2C, a customer connects with the support team for a simple query related to a single purchase. As a result, the chances of a screw-up that could make a dent in the firm's revenue are comparatively lower.
Whilst the B2B support all over the world is leaving no stone unturned to find the balance of risk and opportunity, the fractures within the community appear only to be widening because of the slower response time.
Transforming B2B CX Using Help Desk Best Practices
It's clear that businesses cannot afford to slack at customer service. The smallest hiccup in your processes can either put your customer loyalty into danger or directly turn them to the competitors, which is a hefty price to pay especially when you are a B2B customer support. This is why companies are investing in round-the-clock support helpdesks, coupled with automated workflows and AI-driven technology.
1. Integrating Knowledge Management
Knowledge creation still forms the foundation of an efficient support organization. But it is easier said than done. Developing a knowledge base may seem simple, but the effort involved in creating a unified knowledge base without a loophole is complex. KCS Enabler simplifies the process of knowledge enablement and even elevates populating new knowledge articles with easy-to-use KCS recommended templates. These streamlined workflows help in generating quick round-the-clock answers with access to a client information database.
2. Crafting Contextual Replies
B2B companies are opting to automate customer service with AI-powered chatbots having NLP and ML at their heart. This enables the bot to understand the context of a conversation and avoids repetitive questions. SearchUnify's next-gen chatbots transform customer engagement. What makes them "a best in breed" is that they are built on a cognitive search framework, leveraging NLU, ML, & auto intent training for user journey insights to deliver value from the get-go. This generates a smart and expedient customer experience with human-like conversations. Additionally, it predicts possible future inquiries based on the user's history and engagement patterns. The fallback adaptor mode allows the chatbot to select an alternative contextual text instead of no replies.
3. Effective Collaboration Among Teams
Collaboration is the cornerstone of an efficient B2B customer support vertical. As the B2B space is already complex in nature, it is imperative to have a streamlined helpdesk for quick resolution of tickets. Agent Helper acts as a smart inline assistant that aids the customer support teams. It augments agent onboarding by functioning as training wheels by using machine learning to analyze and learn from historical data and suggests helpful content the moment your agents open a new ticket, thus reducing turnaround time.
4. Building a Self-Service Portal
Some queries are quite basic in nature and at times, don't necessarily require your agent's attention. In fact, even your customers prefer to resolve them on their own. Providing self-help avenues to the customers can do wonders, giving both, you and your customers, a win. Developing a self-service database with a collection of FAQs, how-to videos, technical guides, etc., provides effortless access to helpful information anytime and anywhere Nurturing an active collaborative community space for the members to have trustworthy information and peer-to-peer interactions to provide helpful tips can save your service rep's time.
5. Implementing Proactive Customer Support
Ticket management and internal routing enable streamlined workflow like nothing else. And with apps like Escalation Predictor, any business can extend this facility. The smart application identifies and prioritizes and supports the tickets with tell-tale signs of an escalation. With in-built Intelligent re-routing, it can predict case sentiments and assign the best-fit agent on the level of expertise.
Build the Ultimate Agent Desktop That Knocks the CX Ball Out of the Park!
Learn how to build a smart agent desktop that augments support workflows for better outcomes in this insightful webinar. Alternatively, you can take a one-on-one personalized walkthrough to witness the transformative power of SearchUnify's platform and suite of applications. So, what are you waiting for? Request a live demo today!